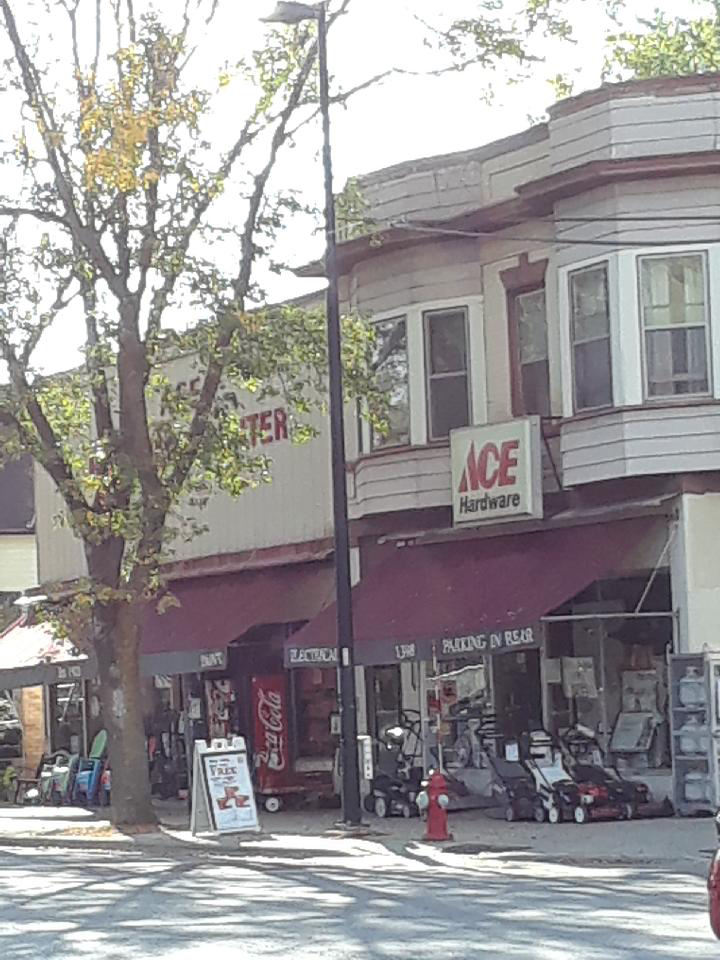 Kitchen Hardware
Even with limited kitchen space and often not a lot of kitchen storage, a few pieces of cooking hardware are crucial for success in expanding your repertoire and increasing the variety of foods you prepare for solo meals. For those of us who have worked in professional kitchens, the dollars spent on knives and pots of all sorts can become rather absurd. It almost becomes a competition!
When I cook for myself, I have become expert in using as few pans as possible and messing up as little as possible. The benefit of the dishwashing crew in the busy restaurant kitchen is not there at home! The longer I have been working in kitchens, the more I realize that most of the needs, especially in a home or apartment kitchen can be obtained with just a few pieces of crucial equipment and, hopefully, not a massive financial investment.
What may seem a surprising place to find these kitchen tools is the place you would shop for other common tools: the hardware store. I'm envisioning what was the neighborhood hardware store with the slatted wood floor and the aisle of tiny drawers with screws and bolts in hundreds of sizes. Especially in small to medium sized towns, the hardware store was, and still can be, the destination to go to for all things to purchase for home improvement, including kitchen essentials.
The inflated prices of the specialty kitchen stores will not exist so, for buying kitchen basics, the hardware store makes total sense. The direction you take with your food preparation and the types of ingredients you cook with will determine what tools you need. There are some basics that have multiple uses:
Plastic spatula, or sometimes called a rubber scraper, It can be used on your non-stick skillet when cooking eggs or in a bowl to combine a pasta salad, for example;
Wire whisk- Choose a medium sized whisk, about 8 inches long, that you can use to scramble eggs or whisk together a vinaigrette dressing;
Can opener- Not all canned products are our enemy. In the middle of a Wisconsin winter, I will turn to a quality canned tomato product for pasta sauce;
Pancake turner- A hard plastic, rather than metal, is preferred since it can then be used in a non-stick skillet. It will be useful for flipping a burger or a pork chop or turning that French toast you're treating yourself to on Sunday morning.
Vegetable peeler- There is a surprising variety of designs of peelers all of whom ultimately peel a carrot or potato. I find the design with a wider handle that is wrapped with a non-slip grip material is most effective.
Stainless steel mixing bowl- They often come in sets of three. A 3 quart, one quart and half quart are helpful.
Measuring cups- A graduated set of one cup, half cup, a third cup and a quarter cup are needed for measuring dry ingredients. They usually come with a long ring keeping them all attached. Also, a two cup measuring cup with the measuring units on the side is used for liquid ingredients.
Measuring spoons- Spoons come in sets with measures of tablespoon, teaspoon, half teaspoon and quarter teaspoon and also usually come hooked together with a ring.
While you are browsing the kitchen aisles of the hardware store, you will likely find ideas to help make the most use of what might be your limited kitchen storage space. Magnetic hooks for your refrigerator could hold your kitchen towel and the sets of measuring spoons and measuring cups that are joined together by a small ring. You may find small drawer units that can add storage where you need it or a revolving rack for your spices that you will learn how to stock.
The staff at the best of hardware stores can be allies in your goal of creating a realistic kitchen where solo meals are prepared with ease. We'll discuss knives, pans and cookware very soon!
Published on Oct 18 2017
Last Updated on Aug 05 2019